Whether you are celebrating your 5th anniversary of being together or your 50th wedding anniversary, simply putting a little thought into your anniversary gift can go a long way to showing your beloved that you care about them, prize your relationship together, and will continue to do so for the rest of your life. If you are unsure what gift to get, the list of traditional and modern symbolic gifts to mark every anniversary may help. At anniversarygiftsforhusband.com you will find best anniversary gifts for any year. If any of the suggestions on the list for other years inspire you, then use it. Here are some other ideas:
Time out for the two of you
You may both be busy people, but taking time to celebrate your anniversary will show your partner they are your priority over your other responsibilities. This is a gift in itself. If you can, take the day off work to celebrate together or if that's not possible, commit all your time away from work to your lover. If you have young children, arrange outside care for them and have a romantic dinner at your favorite restaurant, cook together at home or order in a meal. With candles, soft music and your favorite wine you can talk about how far you have come and make plans for the future. For example, promise to commit to monthly date nights, so you can enjoy the anniversary experience more often.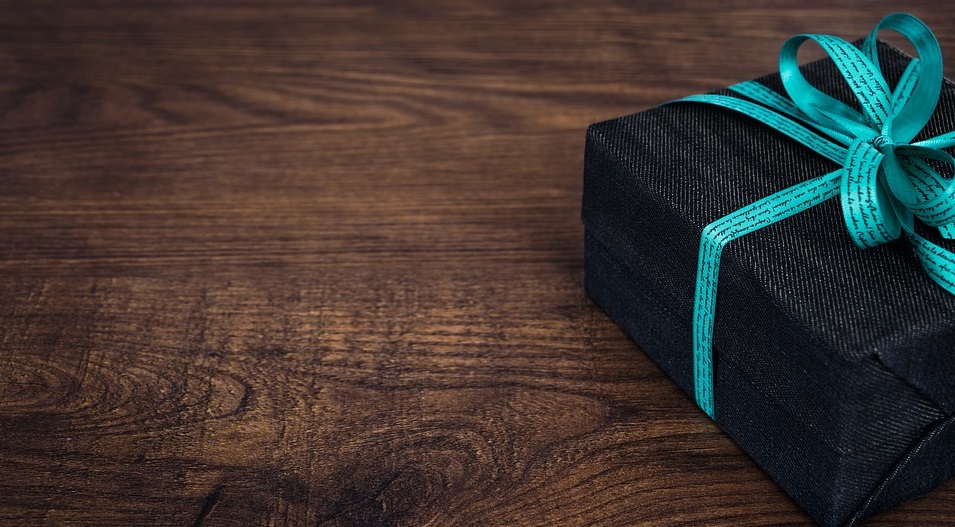 You may want to take the day out to revisit the place you first met or another place that has meaning for your both. Perhaps you can arrange a mini-break to a place that you know he wants to visit, but hasn't yet got to. Or surprise him with a hamper of items you know he will love. He will certainly appreciate the effort and thought you have put into it. Make it fun… have a mug engraved with his pet name or with a witty quote that will make him smile. Add his favorite snacks, a piece of kit for his hobby that he hasn't got or an upgrade on what he already has, his favorite tipple and new glass to drink it from, a DVD of his favorite movie so he doesn't have to be online to watch it and other fun things that he can enjoy on his own or together with you.
Letters of love
A simple letter of love will be well received. Write from the heart how strong your love is for him. You may like to add a love poem from the experts that fits how you feel. There are several books of love poetry you can refer to, with classic poetry from John Donne or Shakespeare's Sonnets. Or go for an international flavor with contemporary love poetry from India (Kutti Revathi's 'Breasts') or Eastern Europe (Nazim Hikmett's 'Things I didn't know I loved'). Personalise the poem by printing it out and putting it in a frame with your names engraved at the top and the date of your first date or marriage on the base.
Bling!
If you want to celebrate in style, remember that whilst diamonds are a girl's best friend, they can be a boy's best friend too! You can choose from a wide selection of jewelry that combines style and masculinity. Whatever jewelry you choose, consider his style and his personality to find something suitable. You can buy a monogrammed necklace or bracelet or a simple ring. A smart watch may be appreciated for those who love technology.
A gift for every year together
Another idea is to choose an anniversary gift based on the number of years you have been together. Consider his interests and his hobbies to get a gift he will adore. Be creative! For example, if you have been together for two years, select a gift with two parts such as a pair of tickets to a sports event or concert he would enjoy. If you are celebrating three years of marriage, book a three-course meal at your wedding reception venue or your favourite restaurant.
A token of your love
Romantic favors should be tailored to whatever makes him happy and that you are willing to do. These favors can include practical favors such as taking on one of his household chores. Other ideas are to offer to cook his favourite meal other than just on his birthday; give him a day off from all his responsibilities at home; or be sexy with the favor of a sensuous body massage or an offer to wear sexy lingerie for his enjoyment! Pick a decorated box or mason jar to store these surprises. You know what your man likes, have fun with this one!